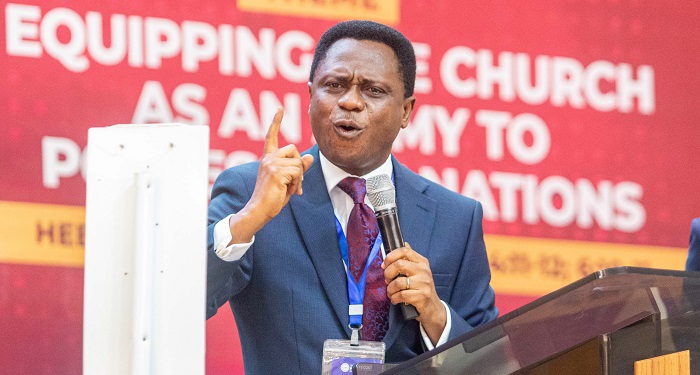 The Chairman of The Church of Pentecost, Apostle Eric Nyamekye, has urged church leaders to be deliberate in equipping their members with the Word of God at all levels, including children.
The Church of Pentecost's 2022 theme, according to Apostle Eric Nyamekye, is "Equipping the Church as an Army to Possess the Nations." with Biblical texts from (Hebrews 13:20-21; Ephesians 4:11-12; 6:10-11, adding that, the theme is centered on intentionally equipping the Church members as part of the overarching theme of "Possessing the Nations."
The theme, he says, is intended to inspire the church to raise an army of Christians who are filled with the Holy Spirit and fully equipped with God's Word to transform their societies with godly principles and values no matter where they were.
He reiterated that the Armour of God metaphor is intended to help every member understand the social, political, and spiritual forces that surround them through the lenses of scripture.
According to Apostle Nyamekye, the theme's purpose is to provide members with the necessary fighting mechanisms, citing Ephesians 6:12. He admonished church leaders to help their members understand that 'equipping' is the focus of everything they do (remote or in-person), whether it's worship, preaching, or Bible study.
"When we talk about equipping, it is difficult to work; therefore, leaders should be equipped in their closet through thorough preparations to be effective channels of blessing to the congregation," he urged.
PENTECOST NEWS